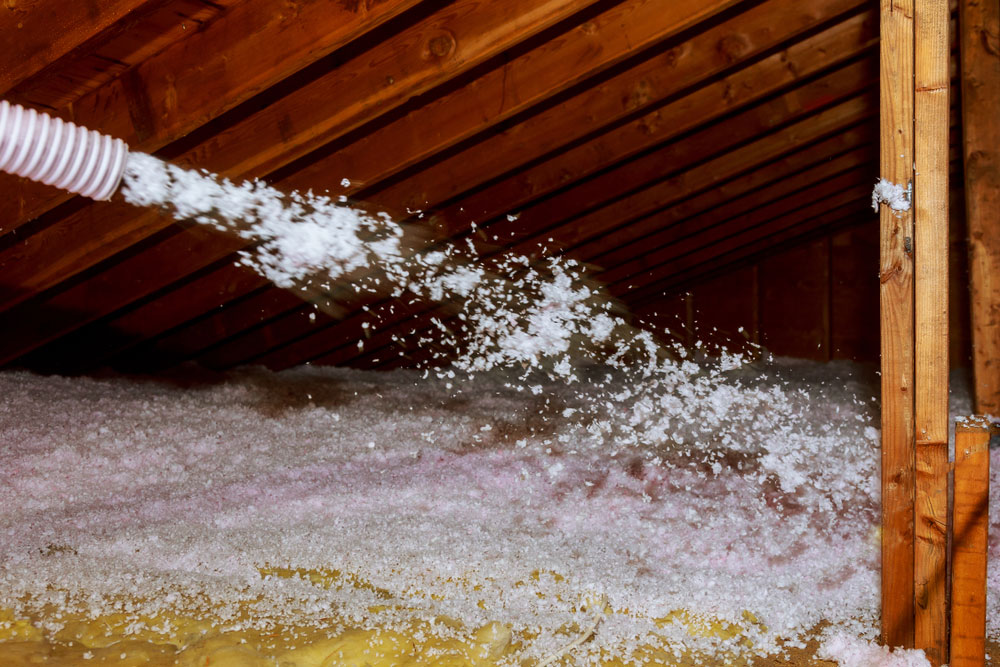 Valley Insulation has been insulating homes and businesses in the Ohio River area since 1977. For more than 40 years we have served the Cincinnati, Ohio, region, including Harrison, Cleves, Hebron, West Chester, Mariemont, and more.
Our installers also complete projects in Northern Kentucky and Southeastern Indiana. Today's post from Valley Insulation explains why we're a top Cincinnati insulation installer for both homes and businesses.
40+ years of Experience
Steve Jacob started Valley Insulation in May of 1977. He prides himself on learning something from every Cincinnati insulation project he completes, and he has completed a lot of them for a wide variety of buildings. Steve oversees every project and has a hands-on approach to customer service. Steve's team can insulate a small family home, a large industrial warehouse, and anything in between.
Quality Products 
Valley Insulation specializes in high-quality Nu-Wool cellulose insulation. This product fills in wall cavities, forms a thick blanket of insulation in your attic, creates a fire-resistant barrier, and reduces your utility bills. Our Cincinnati insulation installers know how to set up the machinery we need to finish each job efficiently, expediently, and carefully. 
Attention to Detail 
Experienced employees of Valley Insulation pay attention to details on every Cincinnati insulation project. We provide accurate estimates and quotes when we come out to your building. We examine the building, take measurements, and calculate the materials and labor necessary to deliver excellent results.
Our teams map out every step of each project carefully for efficiency. We quickly set up our equipment, go from room to room, and make sure you receive the most insulation for the money. You never have to worry about cleaning up afterward. Our team members remove every shred of old insulation, leftover new insulation, and any trash we generate.
We Take Care of Your Home or Business
Homes and businesses in the Cincinnati area receive the utmost care from Valley Insulation. Our techs and project managers answer all of your questions with professionalism. If we come across something unexpected during a project, we inform you immediately and suggest ways to solve any problems. Cincinnati insulation customers rely on us to take care of their buildings as if they were our own homes.
Valley Insulation: Top Choice for Cincinnati Insulation Installation
Valley Insulation has the ideal combination of experience, quality products, attention to detail, and top-notch customer service to deliver the best Cincinnati insulation projects in the tri-state area. We want to earn your business. Contact Valley Insulation or call (513) 353-4100 to start the conversation.