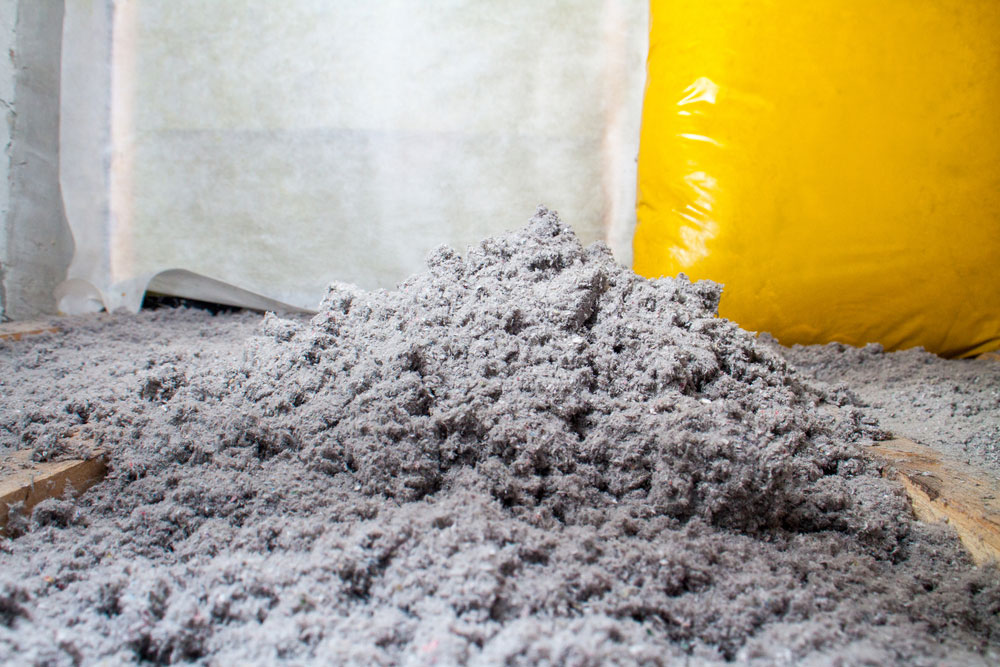 Valley Insulation utilizes high-quality Nu-Wool insulation on all of our projects. This cellulose insulation comes from recycled newspapers for an eco-friendly product. We trust in the effectiveness of this product because it delivers top-notch results, reduces waste in landfills, and helps make homes and businesses more comfortable. Today's blog from Valley Insulation talks about the facts and figures behind Nu-Wool insulation.
1. It's Mostly Recycled Newspapers
Nu-Wool insulation comes from a minimum of 85 percent post-consumer newspapers. For every 100 pounds of the product, 85 pounds consists of newspapers. Every ton of recycled paper saves 17 trees, and those trees absorb 250 pounds of carbon dioxide every year. Imagine how much paper stays out of landfills when building owners invest in Nu-Wool insulation. Nu-Wool not only saves money on utility bills and lowers carbon emissions, but it also keeps garbage out of landfills. There is 20 times more post-consumer recycled content in Nu-Wool compared to traditional fiberglass insulation.
2. Recycled Insulation Has a Consistent R-Value
Nu-Wool insulation has an R-value of 3.8 per inch. The average R-value of the most common types of insulation is 3.5 per inch. This means Nu-Wool is nearly 10% more efficient than ordinary insulation. Take a look at your utility bills to easily see the value and savings. 
The R-value of Nu-Wool comes to 13.3 in a wall cavity 3.5 inches thick. The EPA recommends a minimum R-value of 13 for interior walls in the Cincinnati area. Our product is above what the EPA recommends. When installed properly, this cellulose insulation stays compact in your walls for decades without settling like other types of blow-in insulation. The natural density of Nu-Wool works as sound-deadening insulation, in addition to its primary role in thermal insulation.
3. Great Fire-Resistant Capabilities
Nu-Wool carries a UL Class 1 fire rating. It can increase the fire resistance of your home by 22 to 55 percent. Fire retardants in Nu-Wool insulation don't lose their effectiveness over time. If the unthinkable happens and a fire occurs in your building, everyone may have just seconds to evacuate. That extra fire resistance of 22 to 55 percent can mean the difference between life and death.
4. Recycled Cellulose Insulation Has Been Around for a Long Time
Nu-Wool has been around since 1949. They're the oldest manufacturer of cellulose insulation in the United States. The company is also an Energy STAR Partner, a designation it began to hold back in 1993. Nu-Wool insulation has nearly 75 years of industry know-how, expertise, and engineering behind it. A high-quality product is just one reason why the company has lasted this long.
Nu-Wool Insulation Installed by Valley Insulation
Valley Insulation loves the quality of Nu-Wool insulation. We specialize in this brand of cellulose insulation, and we stand by its results. Contact Valley Insulation or call (513) 353-4100 to learn more about this fantastic product.