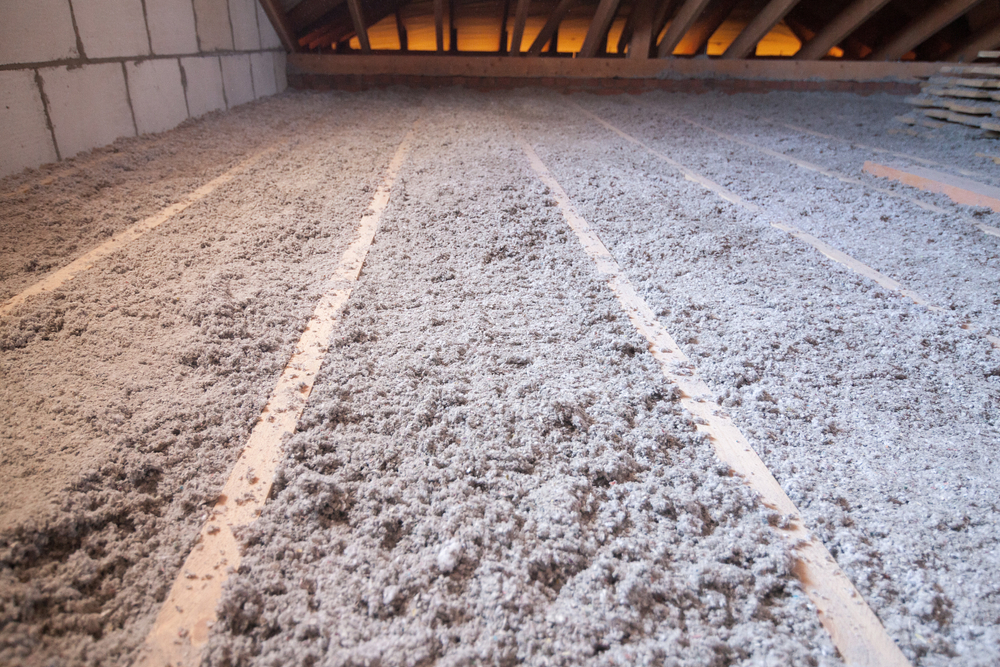 Valley Insulation, one of Cincinnati's top insulation companies, specializes in NuWool Insulation for your home's attic and walls. Our company has been in business since 1977, and our team knows a thing or two about residential and commercial insulation.
Today, we answer several FAQs about attic insulation for your home.
What is the most effective attic insulation?
Blown-in cellulose insulation is the best choice for your attic because: 
It has better R-value

. Blown-in insulation has an R-value of 3.8 versus 3.5 for batts or rolls. Over time, you need less of this type of attic insulation to get the results you need.

It's eco-friendly

. Cellulose insulation, especially Nu-Wool, is made from 80% recycled newspapers. 

Installation takes less than a day

. Rather than having to staple batts or unroll insulation, cellulose insulation for your unfinished attic is blown in through hoses and a powerful blowing machine.

You install only what you need

. Cellulose insulation allows you to install only what you need for your house size and your location.
What kind of insulation should I use in my attic?
Blow-in cellulose insulation is the most effective way to go because of its R-value, cost-effectiveness, and eco-friendliness.
How much attic insulation do I need in Greater Cincinnati?
For the Greater Cincinnati region, the EPA recommends an R-value of R49 to R60 for attic insulation. 
Since cellulose insulation has an R-value of 3.8 per inch, you'll need anywhere from 13 to 16 inches of cellulose insulation in your attic for best results.
How much does attic insulation cost to install?
With a professional company like Valley Insulation, expect to pay anywhere from $40 to $70 an hour for labor in addition to the costs of the material. Installers should offer you a free quote.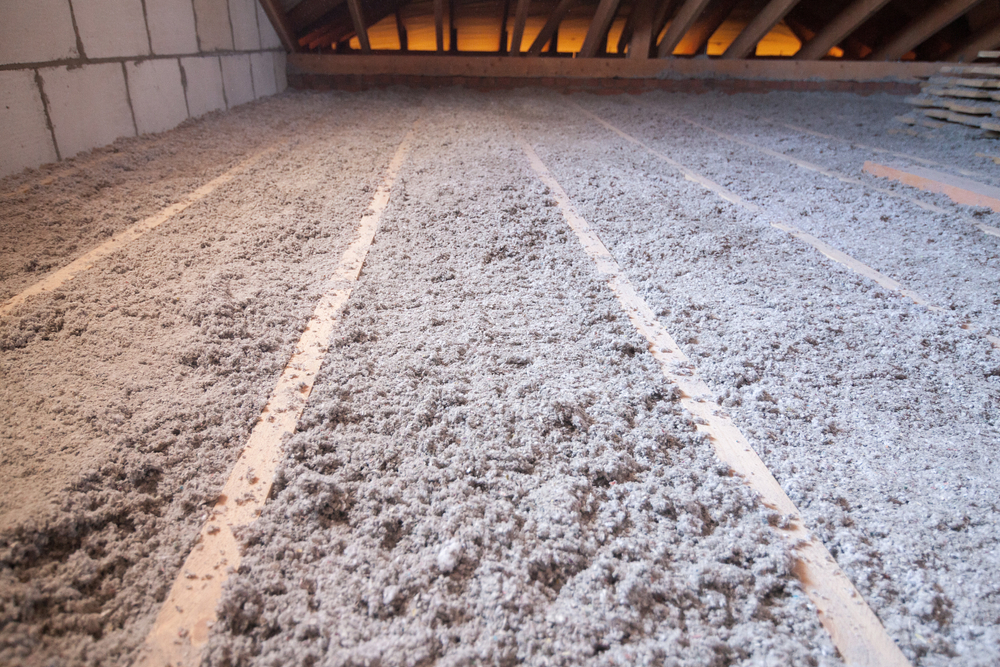 How much money will I save with the right attic insulation?
The EPA estimates that homeowners can save up to 15 percent on heating and cooling bills with the right amount of attic insulation. The national average comes to a savings of $200 per year, so your attic insulation could pay for itself in 10 years. Your results will vary based on several factors.
How long does it take a professional company to install attic insulation?
Anywhere from four to eight hours, depending on the size of the job.
How do I know if my attic insulation is bad or lacking?
Watch out for any of these seven signs:
Drafts in your house

. Airflow may let heat or cold into your home, which makes your HVAC system work harder to keep your family comfortable.

Different temperatures throughout the house

. If your downstairs living room feels comfortably warm or cool, but an upstairs bedroom feels frigid or sweltering (depending on the time of year), you might need new attic insulation.

Condensation or moisture in the attic

. Extreme temperature changes can let moisture into the attic, and you can prevent this through proper attic insulation.

Higher-than-normal utility bills

. Are your utility bills higher than normal, even taking into account any shifts in costs your utility company told you about in advance? Consider new attic insulation to solve this issue.

HVAC system running more

. If your air conditioning or furnace runs longer than normal, also taking into account extreme temperatures outside, your home may benefit from new attic insulation.

Old insulation.

When was the last time you improved the insulation in the upper levels of your home? If it's been a decade or two, or the insulation is not up to current building codes, you might invest in new attic insulation.

Pests in the attic

. Bugs, mice, squirrels, and possums love to find warm spots in the winter. Your attic is a prime location for a nest to shelter from the frigid weather. You'll need a professional pest control company to take care of any critters and then possibly replace some or all of your attic insulation in the meantime.
If you suspect bad attic insulation, a home energy audit can pinpoint the cause ahead of investing in this type of home improvement.
How often should I replace insulation in my attic?
You may never need to replace attic insulation because it lasts anywhere from 80 to 100 years. Your results may vary.
How do companies install attic insulation?
The overall process is straightforward, particularly when professional insulation installers have been in business for decades. Here's what to expect:
Start with a free quote

. Once you contact your chosen attic insulation company, someone will come to your home to ascertain how much insulation you'll need, the size of the project, and whether the workers will need to remove old insulation. 

Sign the contract

. Once you agree to a quote, you'll sign a contract and make whatever payments are necessary to start the work.

Set up a time

. Set a time that works best for you. Typically, insulation companies work on weekdays.

Move essential items out of the attic

. Before the installers arrive, you need to remove any essential items out of your attic. Any boxes, furniture, or other items should go in a room that's out of the way.

Create a clear path for hoses

. Depending on where the access to your attic is, you'll need to create a clear path for vacuum hoses to go to your attic. Garage access is the easiest because installation companies can pull in the driveway and run hoses straight up the ladder to the attic. For second-story access, companies may run a hose through a window.

A truck arrives on the big day!

Your insulation company should arrive with a marked truck on the day of the install. In the back of the truck sits a large machine that has a powerful blower in it that moves the cellulose insulation from the machine to the attic through vacuum tubes. This is because blow-in insulation arrives in 50-pound blocks that the machine breaks up into smaller chunks for easy dispersal in the tubes.

Installers will wear protective equipment,

such as breathing masks and maybe goggles as well as long-sleeves and pants. Blow-in insulation is eco-friendly and safe, but companies want workers to be able to breathe easily when installing insulation.

Maneuvering hoses

. Workers will maneuver hoses around to cover every nook and cranny of your attic to the right depth. For Nu-Wool, the manufacturer recommends 1.6 pounds of insulation per cubic foot.

Clean up at the end of the day

. Your installation should last less than a day, typically just an afternoon. An insulation company will clean up any materials left over from the process before leaving. The team will get your signature to note that the job was completed to your satisfaction.
Who installs attic insulation in Greater Cincinnati?
Valley Insulation has been serving the Greater Cincinnati area since 1977. Our friendly staff will come to your home, give you a free estimate, and provide you with excellent customer service from start to finish for your attic insulation project. We promise to answer your questions every step of the way.
 Contact us online or call 513-353-4100 for more information.