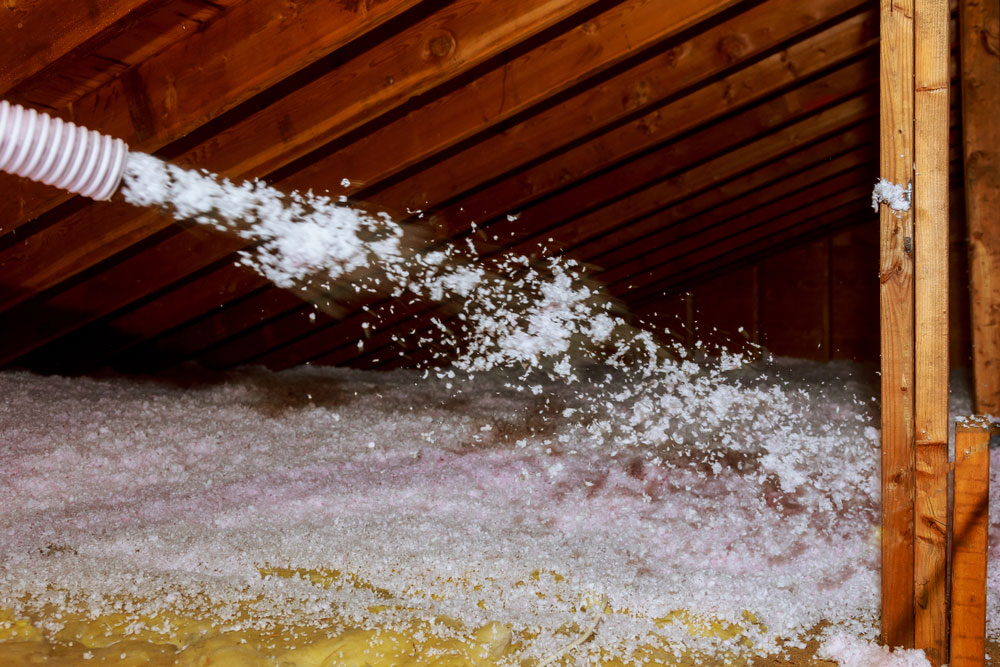 Spring in Ohio, Indiana, and Kentucky marks warmer weather, flowers blooming, trees sprouting their leaves, and birds chirping in the morning. Spring also represents a great time to install insulation in your home. Valley Insulation explains why spring is the perfect time to hire an insulation company.
Income Tax Return
Millions of Americans receive their income tax returns in the late winter and early spring. Many people put their returns towards paying bills, but an income tax return is perfect to use for improving your home's insulation. Not only does your home feel more comfortable, but you gain a substantial return on your investment for years to come with reduced energy bills.
Related Post: Five Reasons to Hire an Insulation Expert
Part of Spring Cleaning
Spring is the time to thoroughly clean your house from top to bottom. You can throw broken items away, get rid of any clutter, and prepare for a yard sale. All of the doldrums from the winter are gone. Consider hiring an insulation company as part of your spring cleaning. Not only do you give your home a fresh start for the new season, but you save money later in the year.
Assess Results Before Winter
Hiring an insulation company in the spring allows you to have plenty of time to assess your energy bills and comfort level before the next harsh winter sets into the Greater Cincinnati area. Insulating now can reduce your energy bills in colder months, whether you heat with electricity, gas, or heating oil. Your heating costs can fluctuate based on market forces for petroleum and fossil fuels. New home insulation can alleviate concerns about energy prices that are out of your control.
Related Post: How You Know You Hired the Right Insulation Company
Gets You Ready for Summer
New insulation in the spring prepares you for hot summer weather. Temperatures frequently exceed 90 degrees in July and August, and hiring an insulation company for new insulation may help your air conditioner run more efficiently. When you get new insulation in the spring you will start saving on your energy bills right away, so let Valley Insulation help you get ready for summer!
Consult with Valley Insulation Today
Our experts will help you conserve energy, save money, and enjoy your home, whether you require wall insulation, attic insulation, or crawl space insulation. We're an insulation company with over 40 years of experience, and we tailor our work to your requirements. Contact us online or give us a call at (513) 353-4100 to see what we can do for you.