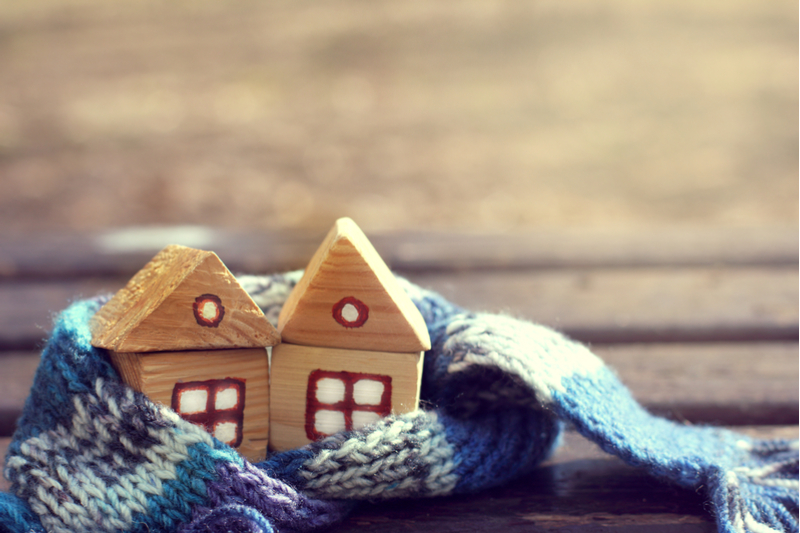 At Valley Insulation, LLC, we're dedicated to providing the best in home insulation and commercial insulation to all of our customers. When it comes to home insulation and keeping your personal space comfortable, having the right kind of insulation isn't the only factor. There are a few things you can do to help keep your home warm during the chilly winter months. In this blog entry, Valley Insulation, LLC offers some handy tips for helping your home insulation keep you cozy in the cold.
Related Post: How Cellulose Insulation Saves on Your Energy Bill in the Winter
Keeping the Curtains Closed
Even if you have newer double-glazed and insulated windows, you'd be surprised at how much heat you're losing if they're not properly covered. Using thick or quilted curtains during the colder seasons is a great way to increase the heat retention of your home, not to mention reducing your utility bill.
Be Aware of Drafts
Some drafts are easy enough to notice, but others will slip in through cracks or gaps you might not be able to see. Colder air breezing in through gaps under doors is obvious enough, but some homes will have unseen gaps or space hidden by cabinets or appliances.
When you're looking for the source of cold air, be sure to check behind the appliances in your kitchen, along with the areas around cabinets installed in walls and along the floor. The area below your sink is another likely source of cold air, especially if you have a basement. Plumbing vents are common draft sources, along with:
Attic openings

Anywhere wiring connects to the house

Air ducts and vents

Recessed light fixtures.
While this isn't an exhaustive list, these are a few places you can investigate as the source of cold drafts. Applying insulating materials or even simply covering these areas will help improve your overall home insulation.
Close Those Doors Behind You
Do you have a habit of leaving a trail of open doors behind your all over your house? Whether you, a roommate or family member keeps leaving the door to every room open, it's a habit that needs to be fixed. You'd be surprised how much of a difference leaving doors open will make to the ambient temperature of your home. Keeping the doors closed from one room to the next will allow heat to build in the room you're in.
Related Post: Home Insulation Tips to Keep You Warm This Winter
Get the Best in Home Insulation
With these basic tips, you'll be able to keep yourself warm as we wait for spring to arrive. If you're still looking for a professional home insulation solution, get in touch with Valley Insulation, LLC today. We have been installing insulation in homes and businesses since 1977, and we aim to bring a unique, friendly, and customized insulation solution to every client.