About the Valley Insulation LLC Team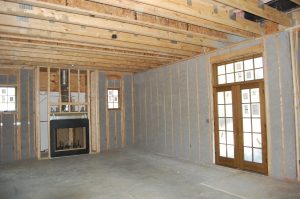 Valley Insulation LLC is committed to providing the best insulation services, customized for each of our clients to conserve energy, save money over the long term, and exceed expectations. With over 40 years of experience, we serve Cincinnati, OH and its many surrounding areas, including Lawrenceburg, Harrison, Ross, Cleves, Hebron and more.
We also serve clients throughout Indiana and Kentucky. Read below to learn more about our talented and professional staff, who work hard to offer highly personalized service to each of our respected clients.
Steve Jacob | Owner and Operator
Steve has been here since the beginning. He started Valley Insulation LLC in May of 1977. Over the years, he has completed a wide variety of insulation projects, and he has learned something new from every single one. These experiences have not only made him one of the most knowledgeable individuals in the insulation field in the greater Cincinnati area, but they form the bedrock of Valley Insulation's excellent service.
Matt Johnson | Project Manager and Estimator
Since 2001, Matt has been honing his talents with the Valley Insulation LLC team. His career began with home and commercial insulation jobs, but after several years, he moved into a role working with estimates and sales. His experiences with insulation help him provide customers with customized estimations for their insulation needs. Remarkably, Matt shifted roles once again by becoming a project manager, overseeing crews, scheduling, and projects. Matt's dedication to the industry and to service are what make him such a valuable member of the team.
Ian Worley | Estimator
Ian has been working in the field with Valley Insulation LLC since 2001. Since then, he's worked his way up to a position in estimating. Because of his hands-on experience with our insulation services, he is able to provide accurate and reasonable estimations for both residential and commercial projects.
Michelle Coates | Finance Manager
Michelle joined the Valley Insulation LLC team in 2008, but she had been working in the field of financing and bookkeeping for some 20 years prior to that. Michelle began work for us as an administrative assistant, but because of her thorough knowledge of the field and her skills keeping the books, she has become our finance manager.
Jennifer Pierson | Administrative Assistant
In 2016, Jennifer joined the valley team as Administrative Assistant for Matt, our Project Manager. Since that time, Jennifer's position has expanded to assisting everyone in the office. She's had to take on many "new hats".
Valley Insulation LLC — A Team You Can Trust
Among the many great things our team demonstrates, one of the most important is that Valley Insulation LLC appreciates team members who possess skills in the field that have been developed over years of dedication and hard work.
We love to see our members learn, grow, advance and succeed. The result is a level of service that you can only receive from a highly experienced insulation service. Let us customize an insulation solution for your home or business. Call Valley Insulation today!
Save
Save
Save
Save
Save